Orange Spain invests EUR 30 mln in Seville 4G rollout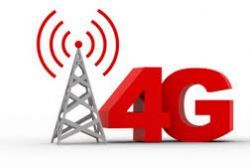 Orange Spain has so far invested a total of EUR 20 million to bring 4G services to around 70% of the city and province of Seville and will spend another EUR 10 million over then next 3 years to further expand the technology.
The operator's 4G network is now available throughout Seville city centre and the surrounding towns of Dos Hermanas, Alcala de Guadaira, el Alijarafe and Utrera, with Orange committing to expanding coverage to 90% of the local population by the end of this year and 95 percent by 2017.
In addition, Orange has recently activated 4G services in all of Seville's metro stations, the stadiums of top local football teams Seville and Betis as well as the city's main shopping malls.
The company said it will also be allocating a further EUR 1.5 million this year to bring its LTE-A technology to the city, capable of delivering sustained speeds of 200 Mbps by aggregating the 1,800 MHz and 800 MHz bands.
Recommended Reading :
* Spain to bring 100 mbps broadband to all schools
* Orange Spain unveils new smartphone to landline app