Spanish banks' overseas push reflects doubts on recovery at home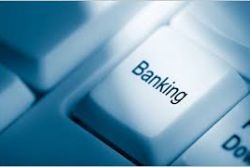 A flurry of attempts by Spanish banks to buy foreign lenders may say more about the weakness of their home market than the strength of the opportunities chased abroad.
So far this year, CaixaBank has bid €1.1 Bln to buy the rest of Portugal's Banco BPI that it does not own, and Banco Sabadell has offered about £1.7 Bln for Britain's TSB Banking Group. Banco Popular Espanol also looked at buying Citigroup's Central American consumer business before pulling out of talks.
The government and the central bank are painting a rosy picture for Spain's economy, with a weaker euro, lower oil prices and improved financing conditions helping to propel the country towards higher-than-expected growth after a 5-year slump.
Even so, the fact that banks are stepping up efforts to diversify their business may by symptomatic of their chances of reviving profit from Spain as record-low interest rates squeeze margins.
"The challenge banks face nowadays is to grow their profitability and they are looking abroad because in Spain it is going to be difficult to obtain the results they're looking for," said Xavier Puig, a finance professor at Barcelona's Pompeu Fabra University.
CaixaBank said in February that the BPI deal was a logical step for an investment dating back 20 years.
A spokesman for Popular said the bank announced a plan to diversify geographically in 2013 to obtain 30% of profit from overseas in the medium term.
The Bank of Spain last month raised its 2015 growth estimate to 2.8% from the 2% projected in December. Renewed economic growth in Spain is starting to revive demand for credit after about €500 billion of loans drained from the financial system from the economy since 2008.
New loans of less than €1 million for as long a year, a type of credit taken on by small and medium-sized enterprises, rose 6.4% in the first 2 months of 2015 to €21.7 billion, according to Bank of Spain data. New household consumer credit is up 17% over the same period.
The problem banks face is that the ECB's drive to stimulate growth and combat falling prices by buying private assets is forcing down returns on lending as banks also compete harder for higher-yielding loans, such as those to small firms.
Spanish banks' margins on average loans narrowed the most among euro-area lenders, according to the ECB lending survey for Q1 of 2015 published this month.
The 12-month Euribor rate to which most of Spain's €558 billion of mortgage loans are pegged has dropped to a record low 0.212% in March from a peak of 5.39% in 2008.
New loans to small firms were fetching interest rates of 3.79% in February, down from 4.88% a year ago, according to the Bank of Spain.
While the amount of those new loans is increasing, the monthly flow is still 72% less than their peak in 2007, according to data from the central bank.
Recommended Reading :
* Spain's Sabadell eyes more UK deals after TSB takeover
* Study into Bank charges in Spain