Bitcoin Exempt From IVA in Spain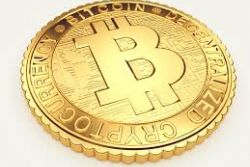 Last week, the Spanish tax office confirmed that bitcoin transactions will not apply IVA much like other goods bought and sold in the country.
The decision was cheered by enthusiasts who say the law makes it easier for bitcoin-based businesses to grow and is likely to further promote the currency's mainstream adoption.
Under Spanish law, bitcoin has been recognized as a "financial service." For that reason, the cryptocurrency won't be subject to the nation's 21% rate of IVA.
The decision was likely strategic for Spanish officials, who know that bitcoin still makes up only a fraction of the nation's financial transactions and trying to impose taxes would be very difficult.
Bitcoin companies based in Spain say the clarity will be a major help to their businesses.
Previously, the law surrounding bitcoin taxes was unclear and often caused financial planning mistakes for startups and made it difficult to write accurate business plans.
Many believe that Spain's decision not to add VAT to bitcoin transactions will help foster the nation's bitcoin community and bring in new businesses that deal in digital currencies.
Several major Spanish banks including BBVA and Bankinter have begun to consider investments in bitcoin businesses, a sign that the digital currency is becoming more mainstream.
Spanish citizens are likely to take more of an interest in bitcoin now that the nation's tax policies are more clear, as it makes bitcoin transactions more attractive.
The law also allows Spanish citizens to reclaim IVA taxes they've paid on bitcoins they bought in other countries by requesting a refund at their local tax office.
Recommended Reading :
* Spain's Bankinter invests in Bitcoin exchange coinffeine
* Spain's BBVA says to raise around EU2 Bln in capital hike