Apple Spain starts accepting Android trade-ins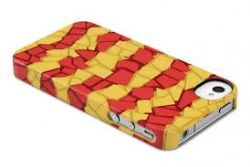 Apple Spain has announced an extension to its 'Reuse and Recycle' programme so that Android, Windows and other non-iOS smartphones can now be traded in at the company's 11 Apple Stores throughout Spain.
Customers will have their old or unwanted devices evaluated by staff at the stores and can then receive credit towards a new iPhone or iPad.
The old smartphones must be able to turn on and be in a reasonable condition to qualify for credit. Otherwise, they will be recycled responsibly on the customer's behalf.
Recommended Reading :
* Android recovers market share in Spain as Windows plummets
* Sales of Google Play overtakes Apple IOS in Spain