Spain spends its way back to growth but recovery needs more fuel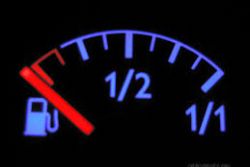 At Diego Manrique's second-hand car dealership on the outskirts of Madrid, business is picking up. A long economic crisis has over the months brought many prospective buyers to appraise his cheap deals - but now they are actually handing over money.
"People are sick of not being able to buy anything, they're thinking 'I've got credit and now it's time'," said Manrique, whose monthly sales are up almost by half on last year's.
This recovery in consumer confidence is underpinning official forecasts for a rise in Spain's growth to 2.9% this year from last September's 2%.
It's also fuelling the hopes of the centre-right government, which believes this growth can help it win a general election later this year - despite polls showing declining support - and continue for another 5 years.
Yet the turnaround story may be tested much sooner than that, putting the onus on industry and exports to drive the recovery instead.
Some economists predict the rebound among consumers may ease in a year or so, given that the jobless rate is unlikely to fall below one in six of the workforce for several years.
Family budgets also remain strained: A majority of households is still telling pollsters that their situation has not improved over the last 6 months.
"The rebound has come to a great extent at the expense of savings," said Angel Laborda, an economist at Spanish think tank Funcas, which expects growth in household consumption to slow in 2016, in line with the 13 out of 17 consultancies it surveyed on the matter.
KEEP ON LENDING
In the short-term, private consumption is seen reaching 2.7% in 2015, one of the highest rates in Europe, after reaching a 6-year high in 2014, according to European Commission forecasts.
Many firms are already seeing the impact: New car sales jumped 40% in March, hotel spending was up 56% during the annual spring break and sales of household goods like fridges have risen 3.1% so far this year.
Even waste collection is up as people replace bulky items such as TVs, according to services group Ferrovial.
Keeping up consumption depends on keeping up lending, which plummeted when Spain's debt-fuelled economic boom came to a halt in 2008 but is now boosted by cheap ECB loans.
Consumer credit association Asnef said lending rose for the 2nd year in a row in 2014, to just over 8%.
"We're getting visits from banks, they're opening the tap a little more," said Pedro Cobos, whose tiny dealership sells 1 to 2 cars a month compared to 30 to 40 at Manrique's next door.
WHAT'S NEXT ?
But key factors that have been boosting spending, like negative inflation and a weaker euro, are expected to fade.
The impact of recent salary cuts which have been an overly popular cost-saving tool by Spanish businesses of late will also act as a brake, as could a reluctance by Spanish households - among the most indebted in Europe - to take on more loans.
In the short-term, rising tourism and exports should help make up the gap.
But a clear long term growth model is yet to emerge, and in the meantime, the business environment is still far from being back to its former health, Cobos pointed out.
"After some very bad years, things have been a little better, we're getting more calls... (But) sales are not even back to 2011 levels," he said.
Recommended Reading :
* The year Spaniards paid most taxes