Spain doubles fibreoptic lines from 2014 to 2015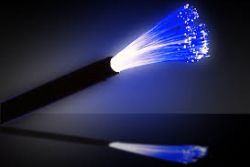 New fibre-based connections continue to drive the Spanish fixed broadband sector, with the latest monthly data released by telecoms regulator CNMC revealing that FTTH accesses increased by 115,747 lines January to reach a total of 1.68 million, more than double the year-earlier figure of 654,548.
The increase in FTTH lines more than compensated for the decline of other broadband technologies such as ADSL, which shed 71,599 lines in January. The total number of fixed broadband lines stood at 12.7 million, a 6.0% year-on-year rise, while broadband penetration has risen to 27.4 lines per 100 inhabitants.
In terms of operators, Ono led the monthly net gains with 23,251 more customers than in December, followed by Jazztel with a 17,896 gain, Orange with a net add of 16,549 and Telefonica with 16,175 more lines.
Vodafone, however, shed 5,914 broadband subscriptions, a situation it is hoping reverse with the new Vodafone One multi-play convergent offers launched earlier in the month in conjunction with Ono.
Recommended Reading :
* Spain's fibre plan could be delayed until Q4
* Telefonica to triple Spain's ADSL speeds before Summer