Spain's Telefonica to hike prices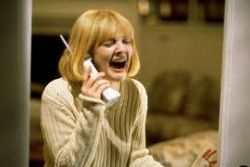 Telefonica's move to hike prices in Spain is a bold bet that could finally draw a line under a six-year slump, cut the firm's reliance on Latin America and give it a leg up over rivals on the lucrative premium telecoms market, sources and analysts say.
The telecoms giant, whose revenues have dropped 13% worldwide and 42% in Spain since 2008, has focused on fewer markets, cut debt and invested in new high-speed networks and exclusive television contents to try and regain its mojo.
The plan worked everywhere but at home, however, forcing Telefonica to raise tariffs before stiffer competition and new laws increase the risk of a backlash from consumers who have just started spending after years of hardship.
The price increases, which range between 5% and 15% and will take effect on May 5, should add up to EU300 Mln to core profits, enough to meet the management's pledge to grow operating income in Spain in 2015.
But the move could also prove just as strategic for the former monopoly as the launch in 2012 of all-included bundles of fixed and mobile services, which helped stabilize its client base and set the stage for consolidation in Spanish telecoms.
Sector sources say that by attaching higher-speed internet services to the hikes, Telefonica is sacrificing volumes in order to cash in on its EU12 Bln fiber optic network and cement its grip on premium customers, who offer juicer returns.
Official data shows the company controls 84% of the fiber optic market and, after buying Prisa's Canal+ unit, it will also hold 70% of the pay-TV market.
fast internet and exclusive TV products are seen as the key to winning the lion's share of the premium bundles' pie which is seen having a growth potential of 500% to reach 12 million clients and annual revenues of EU10 Bln.
"The client of these bundles tends to prioritize speed and quality over price. Those offers are targeting the medium-high residential segment, which is the one with higher margins and the most attractive," said Moody's analyst Carlos Winzer.
NO COINCIDENCE
The move's timing is no coincidence, sources also say, as Telefonica wants to take advantage of a dominant market position to bind clients to its offers.
Spain's antitrust watchdog CNMC is set to force the firm to open up its fiber optic network in most of Spain by-year-end and prices of domestic football rights may sky-rocket as a result of a new sports law due to soon be passed.
Competition will also heat up, with Al Jazeera launching its BeIn sports channel in Spain this summer and Netflix due to make available its video streaming service in September.
Meanwhile, analysts see no more than one in five clients switching to existing competitors. Teliasonera's Yoigo and Vodafone, which bought cable firm Ono last year, have also announced price hikes while Orange is busy buying Jazztel and unlikely to break ranks.
The British unit freshly sold, fixing Spain had also become a necessity to hedge the currency, economic and political risks of Latin America, where expected consolidation in Brazil and Mexico may translate into financial pressure in the short-term.
Latin America accounts for 50% of revenues, or 56% without Britain in the total, up from 40% in 2008.
Such a price-driven revamp is however fragile by nature and much of its success will depend on how consumers respond.
"Whilst the economic recovery is strong in Spain, the risk of pricing disruption in case of renewed economic weakness is higher," Barclays analysts said in a note.
Recommended Reading :
* Movistar Spain to start charging for excess data
* Telefonica to triple Spain's ADSL speeds before summer