Paramount Murcia Developer Denies Bankruptcy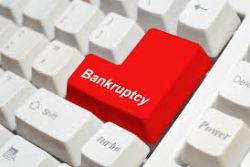 Critics might argue that it was inevitable : simply a matter of time.
Last weeks' news that a Spanish company called Santa Monica Sports had been forced down the road of administration would not have usually warranted more than a column inch away from the front pages of the local press.
That is of course, aside from the fact that the company belongs to the same group as Proyectos Emblemáticos Murcianos S.A. (PREMURSA) - the developer and promoter of the Paramount Murcia theme park project.
> 3 Years since last Paramount Murcia official press release <
This news has prompted Murcia's Regional Ministry of Works to seek clarification from Premursa that the project will be in no way effected.
For his part, President Garre seems unconcerned and has reiterated the facts that Premursa themselves only actually own 0.5% of the shares of the theme park, and that Santa Monica Sports is a privately owned company anyway.
> Spanish Gov't NOT EU to fund Paramount Murcia <
A 'Pop-up' on Premursa's website - together with a slightly more detailed news article - advises that "a creditors meeting has not been called", and is at pains to distance itself from it's bankrupt sister company.
How this will affect the self-imposed deadline for the Paramount Murcia theme park project to be completed in time for Autumn 2016 remains to be seen.