Spanish bank customers must hand in ID by April 30th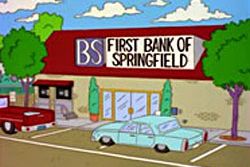 Customers of Spanish banks have been thrown into confusion over an announcement made by BBVA bank that customers would get an extra 10 days to hand in up-to-date identification documents in compliance with new money-laundering legislation.
April 30 marked the original deadline for all Spanish banks to collect and digitize identification documents for all account holders. The government has now emphasized that this date remains unchanged.
The confusion stems from a statement made by Cristina Parias, head of BBVA in Spain, who said on Wednesday that customers would get an extra 10 days to turn in their papers.
Later, the bank came out with another statement explaining that the extension was just an internal period they were giving themselves to sort out all the documents before actually proceeding to block the accounts still lacking up-to-date information on their holders.
In other words, April 30 remains the legal limit for customers to hand over their ID documents, although the bank will not block any accounts until May 11.
BBVA said it has already received 90 percent of all missing ID and that it hopes to collect the rest in the coming days.
If customers fail to provide an ID – which for Spaniards means the DNI national identity card and for foreign residents, a residency card or passport – their accounts will be blocked until they do.
The obligation to keep digital records of customers' personal data was introduced in 2010, but the law gave lenders five years to complete the task and the sector is now working around the clock to meet the deadline.
Customers who have not yet been contacted by their bank – the latter has the obligation to do so – can assume that no further action is necessary and that their ID is already in the bank's possession.
The problem could arise if the contact information in the lender's power – address, email, telephone number – is outdated and the customer cannot be reached with the request for new data.
In some cases, account holders will also be asked for information regarding their economic activities, as part of new requirements to combat money laundering and the financing of terrorism.
Financial companies such as the one that handles credit cards for the El Corte Inglés department store are also under the same legal obligation, and have offered customers numerous ways to provide the necessary information.
Recommended Reading :
* Your Spanish Bank account may be blocked if you don't hand in your id
* 10 Spanish Banks reported for illegal fees