Vodafone and Movistar Spain reported for unfair insurance clauses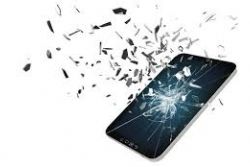 Spanish Consumer Association FAUA has reported Vodafone, Movistar and Phone House (Carphone Warehouse) for including unfair clauses in their mobile phone insurance policies for new devices.
The three companies restrict the time to report a larceny, theft or robbery of a device to 24 or 48 hours - which breaches the Spanish Law of Insurance Contracts - and which is considered unfair according to the Consumers Protection Act.
The three reported companies refuse to deliver new phones to users who reported a theft outside of this timeframe. FACUA urges people affected by this abuse to file a complaint against the company in order to demand respect of their rights. The association is working on some cases to defend the victims of such illegal practices.
FACUA explains that the reported companies state in their insurance terms that users need to report the theft within 24 hours (Movistar) or 48 hours (Vodafone and Phone House) in order to be able to claim a refund of the device price. This breaches Article 16 of the Law 50/1980, of October 8, of Insurance Contracts which states that "the insured or the beneficiary will have to notify the insurer of the loss within maximum seven days after they were aware of the loss, unless the policy sets a longer timeframe".
Moreover, the timeframe reported by FACUA is an unfair term according to the Royal Legislative Decree 1/2007, of November 16, which approves the consolidated text of the Consumers and Users Protection Act and other complementary laws. Article 82 of the mentioned law states in Section 1 that unfair terms are "all clauses not individually negotiated and all those practices not expressly allowed which cause, against what is expected in good faith, to the detriment of the user and consumer, a significant imbalance of the rights and obligations of the parties of the contract".
On the other hand, the same Article states in its section 4 that "unfair terms are those which, according to what has been stated in Articles 85-90, both included, breach the rules regarding competition and applicable laws".
Report by the Directorate General for Insurance and Pensions Funds
In its report, FACUA reminds that the complaint system of the Directorate General for Insurance and Pension Funds had stated in a report of July, 3 2014 (file 6932/2013) for a similar case to the one reported by FACUA that "the insurer cannot make the insurance coverage conditional to the reporting of the theft of the insured item to the competent authority in a fixed timeframe as specified on the policy".
The association has filed complaints to the Spanish Consumer, Food Safety and Nutrition Agency (Aecosan, according to its initials in Spanish), the Directorate General for Insurance and Pension Funds and the consumers' authorities of different autonomous communities.
Recommended Reading :
* Spanish data protection agency fines Orange EU50,000
* Study into cost of Spain's mobile internet charges