Castellon Airport 'worth EU216 Mln to local economy'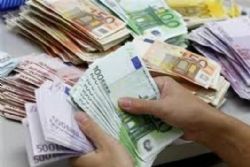 The mayor of Castellón, Alfonso Bataller, said that the Council is ready to provide "all necessary services" to prepare for the arrival of tourists who will travel to Castellon via the AVE and the airport.
To this end, earlier this week delegates attended the International Congress of Tourism to discuss the infrastructure of the province, and make recommendations of clear strategies to attract visitors, such as the arrival of the AVE in December, and the establishment of flights to Castellon airport by Ryanair in September.
The delegates concluded that the estimated economic impact of the arrival of the AVE and opening of the Airport would be some EU216 Mln.
Recommended Reading :
* Ryanair launches routes from Castellon Airport to Bristol and Stansted
* Castellon Airport has no possibility of EU aid