Brussels raises Spanish 2015 growth forecast to 2.8%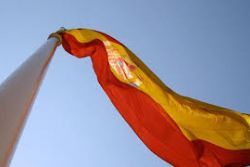 Brussels has raised its own 2015 economic growth forecast for Spain to 2.8%, a half-point improvement on its previous prediction that still falls short of the Spanish government's promise of 3% expansion.
Next year, European officials think Spanish GDP will expand 2.6%.
"After a long recession, growth is back," sums up the European Commission's report.
This latest forecast confirms overall optimism about a recovery in Spain, whose economy is one of the fastest-growing on the continent right now.
Yet it also puts a damper on the Spanish government's own predictions, and serves as a reminder that deep scars remain from the country's protracted economic crisis.
One of these scars is unemployment, which stands at around 23.7%. While the Mariano Rajoy administration claims that it will drop below 20% next year, Brussels holds that the jobless figure will be 22.4% this year and 20.5% in 2016.
The public deficit will be 4.5% of GDP this year and 3.5% in 2015, said Brussels, while public debt keeps rising and will end 2016 at 101.4% of GDP.
Meanwhile, the Spanish Labor Ministry has unveiled positive employment figures for April. An average 175,495 people signed up to the Social Security system, considered an official measure of job creation. This represents a one-point rise from March – the biggest April increase since 2001, the year the government first started to publish the figures – and means over 17 million people are now on the Social Security rolls.
While job creation has accelerated over the last year, it is still far from April 2008 levels, when 19.3 million people were on the rolls.
The ministry said that new jobs were created in all main economic sectors, namely hospitality and retail.
The number of jobless claims fell by 118,923 people in April, the biggest drop since 1996.
Recommended Reading :
* Spain's economy grows in Q1, Concerns linger
* Spain spends its way back to growth but recovery needs more fuel