Spain registered jobless down in April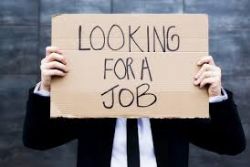 The number of people registered as unemployed in Spain fell by 2.67% in April, which meant 118,823 fewer unemployed people in comparison with March, according to data published on Tuesday by the Spanish Ministry of Employment and Social Security.
The Ministry said a total of 4,333,016 people were unemployed in the 4th month of the year, which meant a 7.5% fall on a year-on-year basis, with 351,857 fewer people unemployed.
Regarding sectors, unemployment fell by 72,284 people in the services sector, by 19,449 people in the construction sector, by 11,555 people in the industry sector and by 15,219 people in the agriculture sector.
The number of unemployed men fell by 76,380 people to 2,004,404 unemployed in April, while the number of unemployed women fell by 42,543 to 2,328,612 women.
Meanwhile, the number of people affiliated to the Social Security System increased by 1.04% from March to April to a total of 17,008,296 people.
The Secretary of State for Employment Engracia Hidalgo pointed out that this data confirmed the positive evolution of the country's labor market, while Spanish Minister of Employment Fatima Banez said Spain's economic recovery was being reinforced by "an intense creation of job opportunities".
Recommended Reading :
* Spain's jobless figures rise slightly in Q1 2015
* Rajoy bets his re-election on creating 800,000 jobs this year