Spain's services sector grows at fastest pace in 8 years in April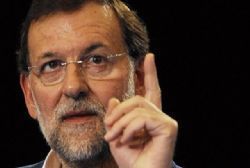 Spain's services sector saw the strongest growth in eight years in April thanks to buoyant new business, a survey showed on Wednesday, as domestic demand continues to drive a rebounding economy.
Markit's Purchasing Managers' Index (PMI) of service companies stood at 60.3 in April, up from 57.3 in March, and the highest level since November 2006. It marked the 18th straight month that the index was above the 50 line, marking growth in activity.
"April was a very encouraging month for Spanish service providers as growth of a number of key variables including activity and employment quickened," Andrew Harker, economist at Markit, said.
"However, the highlight from the latest PMI survey was the strongest rise in new business since June 2000, boding well for further growth of activity in coming months."
The new business activity index rose to 60.9, marking 21 straight months of growth.
Spain's service industry accounts for around half of economic output in the euro zone's fourth-biggest economy and is key to extending a recovery that began in mid-2013 after a six-year downturn.
Employment in the services sector grew in April for the seventh straight month and at the fastest rate in more than seven years, the survey showed.
Spain needs to create jobs as it grapples high unemployment, with one in four working-age people out of work.
The number of Spaniards registered as unemployed fell by 2.7% in April from a month earlier, data from the Labour Ministry showed on Tuesday.
Spain's manufacturing sector also continued to expand in April, a PMI survey showed on Monday.
Recommended Reading :
* Spain registered jobless down in April
* Brussels raises Spanish 2015 growth forecast to 2.8%