EU Commission mulls fining Spain €18.93 Mln over faulty data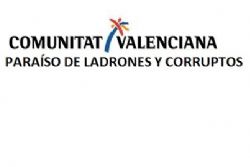 The European Commission proposed fining Spain €18.93 million today for misreporting deficit data in the Valencia region.
An investigation concluded that the Regional Audit Office of the Autonomous Community of Valencia was seriously negligent for failing to report considerable health expenditure and for not respecting the accounting principle of accrual in national accounts.
"Based on the findings, the Commission is recommending to the Council (of EU governments) that a fine of 18.93 million euros be imposed on the Kingdom of Spain," the Commission said in a statement.
Recommended Reading :
* Spain's PP seen losing Valencia in Elections
* Judge probing corruption in Spain's ruling party loses key documents