Orange Cash mobile payment system launched in Spain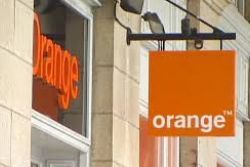 Orange has announced the launch of its Orange Cash mobile payment system in Spain in association with Visa Europe and German electronic payment provider Wirecard.
Users of Orange Cash can now make mobile payments at any contactless Visa terminal in more than 530,000 stores across Spain and at 2.4 million acceptance points throughout Europe. All that is required is an NFC-enabled smartphone with the app and an NFC-SIM card.
According to Orange, the system is accepted in 45 percent of establishments in Spain, including all major supermarkets and restaurant chains such as El Corte Ingles, Carrefour, Mercadona, Telepizza and McDonalds. The company added that there are currently around 40 NFC-enabled smartphone models available in the Spanish marketplace.
As part of the strategic alliance with Orange, Wirecard will provide the E-Money and scheme license as well as the technical platform needed to manage the mobile payment application. All functions of Orange Cash are combined in a smartphone app developed by Wirecard that offers real-time information about balance and transactions, and also includes functions such as incentives and cashback offers.
Recommended Reading :
* Lycamobile Spain launches first unlimited calls tariff
* Orange Spain to invest EU97 Mln in Valencia 4G deployment