Consumers threasten legal action against Movistar Spain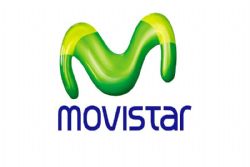 Spanish Consumer Association FACUA has taken action against Telefónica-Movistar over their allegedly fraudulent tariff increases applied to their Movistar Fusion Deal.
The company has informed their clients that as from May 5th, an increase of 5 Euros per month will be applied to all offers integrated on a deal with landline, mobile land, television and ADSL internet services.
The association has sent a request to Telefónica-Movistar to nullify the tariff increase, with threats to initiate legal action on behalf of the thousands of consumers to be affected if this does not happen.
FACUA has warned Telefónica-Movistar that the increase is illegal, because when it launched these offers the company advertised that it would never increase their tariffs. "Prices of Movistar Fusion will be final and forever", Movistar advertised in the initial press statement launched in September 2012.
FACUA states that the advertising promise that Movistar made 2 and a half years ago has contractual value. This means not just the clients with termination fee in their contracts has the right to request the Spanish multinational company to keep the tariffs while their contracts last. All users of Movistar Fusion can request the operator never to apply such a price increase.
3.7 millions of users affected
Movistar Fusion consumers currently number 3.7 Million, suggesting that the 5 euros increase would mean an increase of 18.5 millions of Euros per month for Telefonica-Movistar, or EU 222 Million per year.
"We remind you that in case you don't accept the new conditions you can exercise your right to cancel the contract without any cost, calling for free 1004 before May the 5, 2015" is the response sent by the company alongside information notifying consumers of the increase.
However, those affected don't have to cancel their contracts if they don't want to. FACUA informs that they can demand the operator not to increase the tariffs and fulfil not only the promise made on their advertising campaign, but also the whole period of contract.
Penalties should be paid by Movistar
Telefónica-Movistar will not be able to apply penalty fees to users with termination fees in their contracts if they request the cancelation of their contracts before the contract is over. FACUA reminds that the unfulfilling of the contract is a cause to end it anytime.
In relation to the penalty fee of up to 190 Euros for cancelling the contract before the expiration date for Movistar Fusión, FACUA states that Telefónica-Movistar can be requested to pay the penalty fee due to the tariff increase. This would be the result of applying reciprocity on contractual conditions.
Recommended Reading :
* Lycamobile Spain launches first unlimited calls tariff
* Movistar Spain to start charging for excess data