Spanish football strike still in the balance as court postpones decision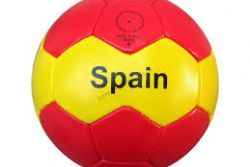 Supporters of Spanish Football will have to wait until Thursday May 14 before finding out whether any football will be played in the country this coming weekend.
That was the decision taken by Spain's National Court which on Wednesday heard the cases put forward by the players' union (AFE) and the Spanish Football League (LFP) in favor and against the strike which the AFE have called as a result over disagreements over the recently approved government decree which opens the door for the collective sale of TV right.
The LFP insist the strike is illegal and the two parties were cited to appear at the Madrid based court after the failure to reach agreement in a conciliatory meeting they held at the Spanish arbitration services, SIMA, on Tuesday along with the Spanish Football Federation (RFEF), who have also called for a strike.
The strike would affect the last two weeks of the Spanish football season and the LFP argue that it is abusive as there is no chance to reprogram any cancelled games, and that the union are trying to overturn a recently passed law.
The AFE replied they had advised of their intention to strike within the legal framework and there are no legal measures which can be taken against their right to strike.
The President of the LFP, Javier Tebas, believes that the cancellation of this weekend's matches would lead to the loss of around 50 million euros and bring the season to a premature end.
Meanwhile fans who pay to travel to watch games still don't know what is likely to happen.
Recommended Reading :
* Legal action taken against Spain's Football suspension
* Spain now most expensive for TV Football