Spanish Diplomat could lose immunity after murder of wife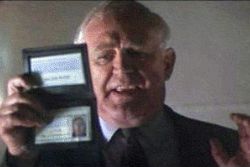 Spain's foreign minister says the security chief for the country's embassy in Brazil, under investigation in a homicide case, could lose his diplomatic immunity if the probe determines that the case is domestic violence.
Jose Manuel Garcia-Margallo on Wednesday declined to provide details about the investigation of Jesus Figon, who was questioned Tuesday in the Brazilian city of Vitoria.
Spanish and Brazilian media reported the victim was Figon's Brazilian wife, that she died of knife wounds and that Figon was released after answering questions about the death.
Garcia-Margallo told reporters Spain will not allow "diplomatic immunity to serve as an alibi in incidents as severe as domestic violence" and would strip Figon of it if evidence proves domestic violence as the case unfolds.
Recommended Reading :
* Spain summons Venezuelan Diplomat after 'PM Murderer' comments
* Spansh Embassy dodges Irish builders bill