AENA to offer free unlimited WIFI in Airports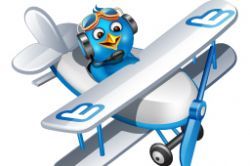 AENA is to offer free and unlimited WIFI across their network of 46 Spanish Airports by the end of 2015.
The partially privatized / part state-run Airport authority says its board has approved a plan to make Spanish airports among the best in Europe for fast and free Wi-Fi service for passengers.
Free Wi-Fi is currently available in most Spanish airports, but limited to half an hour.
AENA said in a statement Thursday that faster speeds will be offered, plus a premium service for passengers willing to pay for it.
The authority says it expects the new free Wi-Fi system will be available at airports toward the end of this year.
Recommended Reading :
* Only 14 of Spain's 48 Airports in profit
* Murcia's San Javier wins EU's best Airport award