Spain's Jazztel tops customer complaints list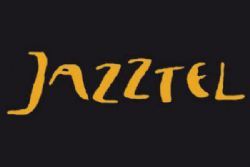 Jazztel was the fastest-growing telecoms operator in terms of new subscribers in Spain last year, but it also led the way in the amount of complaints it received, according to the Industry Ministry's Telecommunications Customer Service Office.
More than 11 complaints were received for every 10,000 Jazztel landline telephone subscribers, up from the previous year's 7.43. Jazztel is followed by Orange (7.59), Ono (6.39), Vodafone (4.71), and Movistar (2.32).
The situation gets even worse with Jazztel's voice and data packages, the company's main products, which were the subject of 15.86 complaints per 10,000 subscribers, followed by Ono (11.38), Orange (9.35), Vodafone (4.44) and Movistar (2.28).
Jazztel, which rival company Orange is in the process of buying out, was also the worst performer in terms of customer service: 0.183 complaints per 10,000 customers, more than twice the rate for other providers. It also topped complaints for internet access.
The operator only came in second-worst in mobile telephony, logging 4.83 complaints per 10,000 users behind Ono (5.32).
The Telecommunications Customer Service Office says it received 34,327 complaints last year, an 8.6 percent rise from 2013.
The main things customers complained about were cellphone bills, SMS premium subscriptions, and difficulties terminating landline internet contracts.
Recommended Reading :
* Consumers threaten legal action against Movistar Spain
* Spain's worst mobile phone operator : Survey