EC migrant quota assigned to Spain "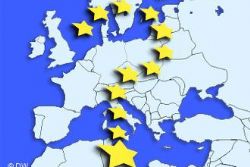 Spanish Foreign Minister José Manuel García-Margallo said on Monday that he did not agree with the European Commission's proposed distribution plan to share the burden of taking in immigrants among the 28 member states.
Under the draft, the EC said that Spain should accept 9.1% of all migrants who enter Europe as part of the bloc's latest efforts to deal with a burgeoning immigration crisis.
"I do not agree with the criteria they used. We need to review this issue again to determine the capabilities of each country," the minister said in Brussels, where European leaders on Monday agreed on a military program to intercept and disable ships used by human traffickers in North Africa.
"We are ready to fulfill all the support efforts asked of us but this should be proportionate, fair and realistic. In my opinion, the criteria used by the Commission are not."
According to García-Margallo, the plan does not sufficiently take into account Spain's high unemployment rate of nearly 24% and the Madrid government's "immense" efforts to stem the tide of illegal immigration in the Spanish North African exclaves of Melilla and Ceuta, and the Canary Islands.
The proposal still needs to be approved by the national governments of each member state before it goes into effect.
Spain is not the only country to criticize the plan. French Interior Minister Manuel Valls also said that the EC's binding fixed quota system was unfair.
Nevertheless, Spain said it was prepared to contribute to Europe's naval interception plan by sending a Lockheed P-3 Orion surveillance aircraft or a CN-235 transport plane, as well as a naval vessel, for the missions.
Brussels' new intervention strategy – approved by European defense and foreign ministers – still needs to be given the go-ahead by the UN Security Council or the government in Libya before it can venture into Libyan waters. Without such approval, European forces will only be able to operate in international waters.
Around 1,800 migrants have died at sea trying to reach Europe since the beginning of the year.
European leaders still have to work out where they will send and process migrants who are intercepted.
Recommended Reading :
* Spain urges more cooperation to handle attacks migration
* PP seeks to legalise spot deportations of illegal immigrants