Spain announces EU1.26 Bln suburban rail spend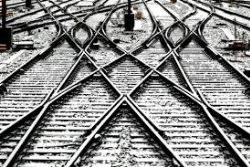 Spain's Development Minister Ana Pastor has announced what she described as the largest investment in suburban services on the national network for over 20 years, with a total of €1∙26bn to be spent in 2015-18. Of this, ADIF is to provide €1bn and Renfe the remainder.
Pastor said that the suburban investment plan announced on May 6 was 'very ambitious, but at the same time within our reach', thanks to the work being done by ADIF and Renfe. Implementation of the programme over three years is expected to result in an additional 22 million passengers, according to Renfe forecasts.
As well as improvements to track, signalling and electrification systems, the infrastructure component includes level crossing elimination and the construction of new stations. Existing passenger facilities are to be upgraded, with accessibility improvements a priority, and wi-fi is due to make its debut in June at Plaça de Catalunya in Barcelona and at Getafe station on the Madrid suburban network.
The rolling stock fleet is to be modernised, with enhancements including the provision onboard of real-time passenger information. Apps are to be developed for journey planning and ticket purchasing, while new methods of payment should make fares even more attractive.
Recommended Reading :
* Spain's AVE high-speed train breaks ticket record over May 1st weekend
* None of Spain's AVE high-speed rail lines profitable