EU Nationals resident in UK denied referendum vote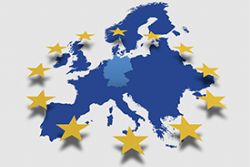 Earlier on Monday David Cameron outlined who will be permited to vote in a referendum on whether or not the UK should remain in the EU, opting to exclude most voters from the 28-nation bloc who live in the U.K.
The issue is important because of the number of non-British EU citizens living in the UK - almost 2.8 million. Some have argued that they have a right to vote on something so material to their future.
The PM announced the parameters ahead of introducing legislation Thursday in Parliament to organize the ballot. No date has been set for it yet but Cameron is committed to holding the referendum by 2017.
His plans also include a tour of European capitals to press his case that the EU needs to be reformed, hoping that the upcoming vote in Britain will convince those on the continent that Britain is determined to enact change.
Cameron plans to travel to Denmark, the Netherlands, France, Poland and Germany this week as part of his efforts to talk with all of the leaders of the EU member states before the June European Council late next month.
Under the measure, the vote will be open to those allowed to normally vote in British elections - rather than rules that are used for European Parliament elections.
The rules would exclude, for example, a French citizen working in London but not qualifying Commonwealth citizens and Republic of Ireland citizens who are eligible to vote if registered. U.K. citizens living abroad for less than 15 years will also be able to vote.
There would be exceptions, most notably in regard to Gibraltar, a British territory. Situated at the tip of the Iberian Peninsula, Gibraltar resolutely wishes to remain separate from Spain, although public opinion there has been staunchly pro-EU.
The chief minister of Gibraltar, Fabian Picardo, praised Cameron for being "true to his word" on giving the territory's residents a chance to vote in the referendum on EU membership.
"As a British part of the EU, our voice will be heard as part of the franchise for this seminal exercise in democracy," he said.
Recommended Reading :
* Another Expat vote in 2015 UK General Election
* Retired Expats must prove they are not dead