Amazon starts paying Spanish corporate tax on retail sales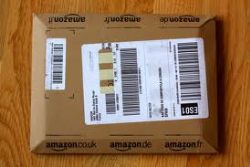 Online retail giant Amazon has begun paying Spanish corporate tax on the sales it makes in Spain.
Until May 1, sales to Spanish customers were being booked in Luxembourg, which meant profits were being taxed there, not in Spain. The technology company had been following the same procedure with sales made in Germany, France and the UK, but is now changing its policy regarding those countries as well.
Amazon has denied that the change is a result of pressure from the European Commission to put an end to the controversial practice, which has also been used by other technology companies such as Google and Apple.
An Amazon spokesperson said the company had been working on the new system for the past two years, with France slated to be the last country to experience the change.
For many years, Amazon has been paying considerably less tax than it will now that its sales are being booked in their countries of origin. Until now, Amazon only held small country branches that dealt with logistics and marketing.
In Spain, Amazon Spain Services handles corporate services and booked €23.4 million last year. This money was all for "services," not for "sales," according to official records on the Business Register. This company has 300 employees.
A second company, Amazon Spain Fulfillment, deals with logistics and booked €22.9 million last year. It has an enormous logistics center in San Fernando de Henares, situated just outside Madrid, and employs between 450 and 800 people depending on the time of year.
Between its two firms, Amazon paid €212,472 in Spanish taxes last year.
Most of Amazon's business in Spain, retail sales, was being diverted to Luxembourg, making it difficult to estimate how much was being made annually.
In 2014, Amazon had worldwide sales of nearly €70 billion.
Recommended Reading :
* Amazon Spain partners with Correos for click and collect
* Spain e-commerce sales uyp 25% to EU41 Bln in Q3