Netflix Spain To Launch in October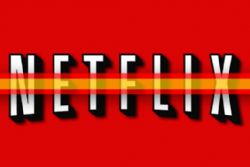 Netflix will launch in Spain in October, with a reduced catalog that will boast series and films similar to those available on the versions of the streaming service available in France and Germany, Netflix CEO Reed Hastings said in an interview published in the Spanish daily El Mundo on Thursday.
"I think Spain is going to be one of our most successful countries," Hastings said. "There is a very high penetration of broadband Internet, and people are used to e-commerce and have shown they are interested in our product."
Hastings, who said Spanish audiences would have access to original series like Daredevil, said the exact subscription price hadn't yet been decided, but that it would be similar to the price in other European countries.
Users will be able to choose to watch content in the original English or dubbed into Spanish, but two of the company's most popular series - House of Cards and Orange is the New Black - will not be available, since pay-platform Canal Plus already owns the Spanish rights.
However, whilst there is a great deal of excitement surrounding Netflix coming to Spain, Spain still lags most of Europe for high speed internet connections. Broadband connection speeds are largely only available in the single digit range, but with a price tag comparable to mid-range double digit velocities in other major european countries.
Unscrupulous urbanization developers who under quoted the number of properties being built and a serious lack of investment by major communications providers have left many areas without sufficient local exchange capacity for fixed high speed broadband connections.
Streaming video content through the internet has largely been impossible for many homeowners outside of major city centres and many internet subscribers find it easier to download series, films and other media content, in most cases, illegally.
Spain's rampant piracy has long been cited as a deterrent for Netflix to enter the Spanish market, but in the interview, Hastings said piracy didn't scare him.
"You could call it a problem, but it's also true that it has created an audience that is used to watching content online. We offer an alternative that is much easier and immediate than searching for torrent," Hastings said. "We could think of it like bottled water. Tap water is drinkable and it's free, but people still demand bottled water."
Hastings also didn't seem daunted by the growing competition in the market offered by Telefonica's Movistar TV, Wuaki.TV or Nubeox.
"What we're going to see are a lot of different offers and a diverse market," he said. "I think it's good for the consumer and I think it's healthy for us to have competition and look for new formulas to give the user what they want."