Ministry pledges 70% service during planned air traffic controllers' strike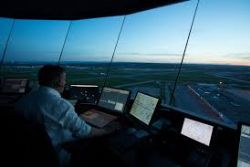 The Public Works Ministry has guaranteed that Spain's airports will be operating with a minimum 70 percent service during a four-day partial strike called by air traffic controllers, which will begin next week.
Controllers will hold two-hour work stoppages from 10am to noon and from 6pm to 8pm on June 8, 10, 12 and 14 to protest the Enaire national airport authority's decision to sanction 61 controllers over a wildcat strike that led to the complete closure of Spanish airspace in December 2010.
Most of the controllers who were accused of walking off their jobs were suspended from employment and pay, which left them on "a dead-end street" without any options, according to spokesmen for the Air Traffic Controllers Labor Union (USCA).
Last week, about 81% of the USCA membership voted at an assembly to hold a four-day partial strike to be split between the mornings and afternoons.
More than 90% of Spain's air traffic controllers belong to USCA.
Five years after the wildcat strike that shut off Spain's airspace and caused travel chaos, the controversy between Enaire and USCA is still very much alive.
The Aena airport authority – as Enaire was then known – opened disciplinary proceedings against the controllers involved in the walkout, but canceled the move when public prosecutors began a criminal investigation in May 2011.
After the judicial inquiry was closed, Enaire reopened the proceedings this past March and sanctioned 61 controllers from the Barcelona control center.
Recommended Reading :
* Spain Air Traffic Strikes From Monday
* Spanish Air Traffic Controllers Call Four Partial Strikes