Spain sees consumer prices fall in May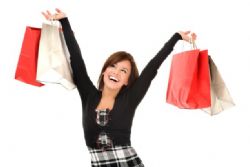 Spain's consumer prices fell 0.2% in May when compared with the same month of a year earlier, according to the Consumer Price Index (CPI) published on Friday by Spain's Statistical Office (INE).
The annual inflation rate of May is 0.4% higher than that of April, when Spanish prices fell by 0.6%. The variation was especially due to higher prices of fuel and food.
Prices of transport fell by 2.2% in May year-on-year, which meant a 1.2% increase due to higher prices of fuel in comparison with the rate of April, when prices fell by 3.4%.
Prices of food and non alcoholic drinks rose by 1.3% especially due to higher prices of fresh fruits, the INE said, while prices of communications fell by 1.9%, those of items related to housing fell 2.4%.
Recommended Reading :
* Study into Spain's water tariffs
* Study into Spain's Taxi fares