Spain grants US permanent use of air base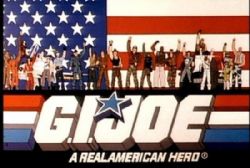 The United States and Spain signed a defence agreement on Wednesday giving U.S. Marines permanent use of Moron air base, near Seville, from which they can be quickly deployed to Africa.
The mission of the 850 Marines in the Special Purpose Marine Air-Ground Task Force based at Moron is to intervene in crises in Africa, including humanitarian disasters, the Pentagon said.
The base played a role in the crisis response unit created to focus on embassy security after the attack on the U.S. diplomatic compound in Benghazi, Libya, on Sept. 11, 2012. U.S. Ambassador Christopher Stevens and three other Americans were killed in that attack.
U.S. Secretary of State John Kerry had been scheduled to sign the defense deal in Madrid last month but the signing was postponed after Kerry broke his right leg in a biking accident the day before.
With Kerry still recovering, Deputy Secretary of State Tony Blinken and Spanish Deputy Foreign Minister Ignacio Ybanez signed the deal at the State Department on Wednesday.
Blinken handed Ybanez a letter from Kerry, while Ybanez described the agreement as "very important".
The air base has been used jointly by the Spanish and U.S. air forces since 1953. As well as helping with the evacuation of the U.S. Embassy in Benghazi in 2012, it served as a springboard for U.S.-led coalition forces in the 1991 Gulf War.
While the United States has denied that Moron will be used to fight Islamic State militants, the agreement comes at a time of increased concern over the rise of the militant group in North Africa.
Recommended Reading :
* Spain to negotiate increase of US troops at air base
* Spain approves larger US force at base