Spain braced for 90,000 Sephardic Jew Citizenship applications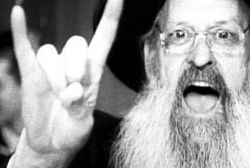 Thousands of Sephardic jews around the world are expected to request Spanish citizenship after the Madrid Parliament approved a new law allowing descendants of Jews expelled in 1492 to apply for a Spanish passport.
The law, passed on June 11, does not come into force until October 1 but the Spanish Federation of Jewish Communities (FCJE) - which is acting as the official intermediary with the Madrid government - has already received 6,000 applications in the past month.
Many younger Israelis are also now seeking a Spanish passport, which would give them freedom to work anywhere in the EU and to travel freely throughout most of the continent.
"This is a historic day, an important day, an emotional day," said the president of the FCJE, Isaac Querub, after the new law was approved.
Not everyone was happy, however. Leon Amiras, an Argentinian-born lawyer who heads an association of immigrants to Israel from Spain, Portugal and Latin America, said the length of the process and the personal costs involved might deter most Sephardim from applying.
Applicants do not have to be practising Jews but their Jewish heritage must be vetted by the FCJE or by rabbis where they live. They will also have to travel to Spain (at their own expense) to apply, as well as pass tests on Spanish language and culture and prove they have a "special connection" to Spain.
The law will expire after 3 years, although it could be extended by another year if deemed necessary.
Under the previous 1924 law, the Spanish government had discretionary powers to award Sephardim nationality but candidates had to be residents of Spain and were obliged to give up their previous citizenship. The new law gives Sephardi Jews the same dual citizenship privilege that Spain currently grants only to people from its former colonies and neighbouring Portugal and Andorra.
Recommended Reading :
* Spain to finalise Citizenship law for Sephardic Jews
* Muslims demand same dual nationality with Spain as Sephardic jews