Expat Retirees Miss Out On £850m Owed To Them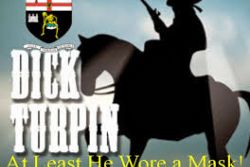 If you are one of the estimated 1 million+ retirees living overseas then you could be in for something of a shock. New research has highlighted just how many expats are missing out on funds that are rightfully theirs – in many cases precisely because they have moved abroad.
Whereas last month we revealed that many pensioners are missing out on funds due to pensions not keeping up with inflation, this month a new source of missed funds has been revealed; though this time the solution is rather simpler.
The recently-published survey was produced by online company FindMyLostPension.com. This free service aims to re-unite unclaimed pensions with their respective owners, helping retirees to not only claim what they are entitled to but to also live a more comfortable life as a result.
One of the key problems being experienced by pension fund managers is how often we all move around now. We're more likely than ever before to not only move homes multiple times in our adult lives, but also to change employers. All these changes of address, telephone number and employer can make tracing the rightful owner of pension funds rather problematic.
Of course this problem is compounded yet further when you leave British shores, and in many cases pension fund trustees have had to admit defeat in paying out funds to pensioners that they simply cannot trace.
The problem is not a small one. The survey estimates that around a quarter of a million retiree expats are owed money that they have yet to claim. The estimated pension pot on offer to these individuals is around £850m; not a small sum of money by anyone's estimation.
It has been estimated that as British workers move around more and more, the problem is only likely to worsen. It has been estimated by experts that by 2050 there could be as many as 50 million dormant pension accounts which cannot pay out due to lack of evidence as to the owner of the funds.
In light of this growing problem, the British government has also been putting time and money into helping pensioners to gain access to funds that are rightfully theirs. The government-run Pension Tracing Service has recently trebled its staff numbers to meet demand, and has proven to have an excellent track record. Alternatively, advice may be sought from Revenue & Customs.
If you are of retirement age then you are strongly encouraged to contact one of the above organizations to help you confirm whether or not you are owed any funds. Remember that in many cases pensioners aren't even aware that they are owed funds until they provide their details to these services.
If in doubt, it is well worth taking the effort to investigate your financial situation just in case you find that you are one of the lucky 250,000 pensioners currently owed money that they had forgotten all about.
Recommended Reading :
* Retired expats must prove they are not dead
* 15 Million plus expats contribute to Spain's social security