Bank of Spain sees room for more bank sector consolidation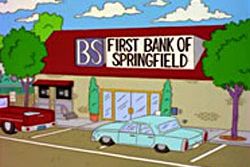 After a near six-year economic downturn which prompted a deep restructuring of Spain's banking sector, there is room for further consolidation, the Bank of Spain's Deputy Governor Fernando Restoy said on Friday.
"Despite the fact that banking sector consolidation has been significant in the last few years ... there could still be some margin which could be harnessed, as it's a way to generate value for shareholders and make the financial system more efficient," Restoy said in Santander, in the north of Spain.
Spain has slashed the number of banks to around 14 from 45 since a property bubble burst in 2008, sending the economy into a downward spiral which left millions out of work and unable to pay their debts.
Recommeded Reading :
* Spain' bad bank SAREB widns net loss in 2014
* Spain sees new bank launched for expats