Spain sees GDP reaching pre-crisis level by end 2016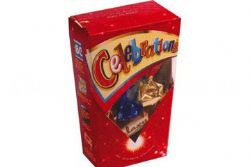 Spain's economy grew at close to 4 percent in the first half of 2015, putting it on course to return to pre-crisis levels of output by the end of next year, Economy Minister Luis de Guindos said on Wednesday.
GDP fell around 8% between Q1 of 2008 and Q2 of 2013, when it began emerging from a long downturn, and the extent of that recovery will be pivotal in a national election due in November.
The return to growth offers endorsement of the Germany-inspired pursuit of austerity measures that international creditors are currently pressing Greece to follow in return for fresh funds.
But there is still little to choose between the sky-high unemployment rates of both countries, with nearly 1 in 4 still out of a job in Spain's labour market.
Speaking in parliament, De Guindos said he expected the economy to register a higher growth rate in the three months from April to June than the 0.9% of Q1.
"This means that in the first half of this year, the economy will have grown close to 4%," he said, referring to the annualised rate.
"Since mid-2013 and until Q2 we have recovered almost 4.5 percentage points of GDP contraction and by the end of next year, if things stay as they are, we will have recovered the income lost since the crisis started."
The Bank of Spain confirmed those figures later on Thursday as it hiked its 2015 growth forecast to 3.1%. The central bank said the economy would expand by 1% quarter-on-quarter in the three months between April and June, after growing 0.9% between January and March.
In April the government of PM Mariano Rajoy, whose party has been struggling in the polls despite the healthy GDP numbers, raised its 2015 economic growth target to 2.9%.
It also said the jobless rate, still higher than when Rajoy took office in 2011, would fall more steeply than earlier forecast.
The centre-right government also projected the economy would grow at the same pace over the next three years and create at least 2 million jobs by 2018 to cut the unemployment rate to about 15%.
De Guindos said 1 million jobs would be added in 2014 and 2015 alone.
Recommended Reading :
* Spain revises percentage of population at risk of poverty to 29%
* IMF calls on Spain to raise IVA