Spain refuses to declassify state files from 1931 to 1968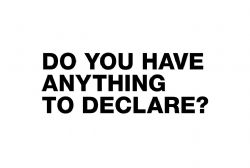 Spanish Defense Minister Pedro Morenés has once again rejected a petition to declassify official records dated between 1931 and 1968, a period that covers Spain's Second Republic, the Civil War, and a large part of the Franco dictatorship.
The refusal rests on the fact that the government "does not consider it a priority" and that it lacks the technical means and personnel to carry out "such a difficult task."
The material in question comprises 10,000 folders and documents classified under the 1968 Official Secrets Act, putting them out of historians' reach.
In 2012, three academics filed a petition requesting access to this information for research purposes. Their request was backed by around 100 other historians and jurists, including British Hispanist Paul Preston, but was turned down.
Joan Saura, a senator for the small Catalan leftist group ICV who questioned the minister over the issue in Congress this week, noted that the 1968 law was passed "with the dictatorship in full swing" and that it set "no legal time limit" for the declassification of sensitive files.
This means that in Spain, a secret document remains secret forever, unless the government specifically says otherwise, unlike in other European countries that have automatic information release mechanisms in place.
Saura also highlighted that former minister Fernando Morán had agreed to give historians access to these files back in the 1980s, and that the Socialist government blocked their release again in 2010.
In 2013, Foreign Minister José Manuel García-Margallo pledged to facilitate access to the historical documents once more, but since then "nothing at all has been done," says Saura.
The senator said it was "embarrassing" that Spanish historians were forced to "turn to Britain and France's historical documents in order to learn facts about the history of Spain."
"What we're asking for is common sense. The fact that the 1968 Official Secrets Act is still in effect is incomprehensible," said Saura, who asked for a time limit to be established on classified material. "This is one more element to consolidate our democracy."
Defense Minister Morenés agreed that the matter was not one of ideology but of "transparency and access to knowledge about history," and said he would personally like to change the 1968 law in order "to know the history of Spain, to know where we're coming from and where we don't want to go back."
But this "monumental task," he added, was "not part of the government's legislative priorities."
Morenés also ruled out a blanket release of all documents without first examining them one by one, a task that he considered too costly and daunting. He also said that some documents might expose personal details about people, not just historical facts, and that he was not ready to invade individuals' privacy.
"We will not declassify documents whose content we are ignorant about because the government is not going to take risks on state security issues," he added. "When we have the tools for it, it will be no problem carrying out this task, which is very complex and requires an amount of personnel that we don't have and will not have for some time."
Recommended Reading :
* Spain changes official definition of Franco to dictator