Number of Spanish emigrants nearly doubles in four years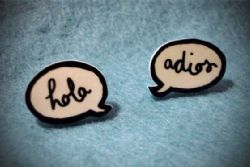 Nearly twice as many Spaniards moved abroad last year as in 2010, according to new demographics figures released on Thursday by the National Statistics Institute (INE).
A total of 78,785 Spaniards left the country in 2014, reflecting a drop in the resident population for the third year in a row.
The population of Spain on January 1, 2015 was 46,439,864, or 0.14% less than a year earlier. In 2013, the drop was significantly greater, 0.46%.
Population shifts depend essentially on three factors: births, deaths and migratory movement. There are still more births than deaths in Spain, although the difference is small, just 29,974.
But more people are moving away than coming to Spain, and emigrants represent a higher number than the natural population increase. The rate of departure is decreasing, however, especially with regard to foreign citizens moving back to their home countries.
But when it comes to Spanish citizens, last year saw the highest emigration figures since the crisis began in 2008. While 40,157 Spaniards left the country in 2010, 78,785 did so in 2014, nearly twice as many.
The vast majority of these people were born in Spain, and their main destinations were Britain, France and Germany, reinforcing the theory of migration for economic reasons, as Spain struggles to recover from the effects of the economic crisis that broke in 2008.
But last year also saw more Spaniards return home after a period abroad.
Recommended Reading :
* 5 Million Expats in Spain : Brits 2nd largest group
* Spain tops list o favourite retirement destinations in Europe