Spain's León Airlines folds after just 8 weeks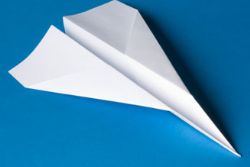 León Airlines has ceased operations just eight weeks after it commenced them. In a statement, the start-up said its flights had failed to attract adequate demand while state funding promised to it by the company managing Burgos airport - Consorcio del Aeropuerto de Villafría - had also not lived up to expected levels.
The start-up has struggled to compete with High Speed Rail services which reportedly cost it almost 30% of its customer-base on the Burgos-Barcelona El Prat route during its first month.
Skytaxi, the Polish operator from which León Airlines had chartered a Saab 340A, is currently offering ferry flights to affected passengers until June 30.
Recommended Reading :
* Only 14 of Spain's 48 Airports in profit
* Ciudad Real Airport : The Penny Finally Drops