Spain sees unemployment fall for 5th straight month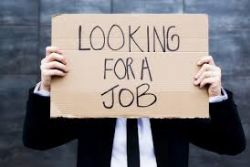 Unemployment fell in Spain for the 5th consecutive month in June with services leading the way as the tourist season got into full swing.
However more than 4 million people remain out of work, and once seasonally adjusted the rate is basically unchanged.
Unemployment for Q1 was 23.8%, with Q2 figures being released at the end of July.
Some 17.3 Million residents paid into the system by the end of June, a 0.2% increase on the month before. However the decline in those demanding benefits was smaller than forecast.
Recommended Reading :
* 50% of Spain's workers earn nder EU1,000 per month
* 12.3% of working Spaniards under poverty line