Spain arrests woman for recruiting girls for Islamic State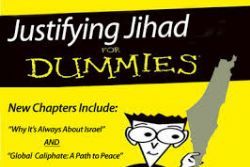 Spanish police on Tuesday arrested a woman in the Canary Islands on suspicion of recruiting adolescent girls to join Islamic State in Syria, the interior ministry said.
The Spanish woman, a convert to Islam, radicalized the young women and aided their travel, the ministry said in a statement. Once the girls reached Syria they were sexually exploited and made to do domestic and hospital work, it said.
The woman, who was arrested on the holiday resort island of Lanzarote, had direct contact with a member of Islamic State in Syria who gave her information on how to recruit and send women to that country, the ministry said.
The arrest comes amid a crackdown on Islamist activities by Spanish authorities.
Also on Tuesday, police arrested a suspected Algerian militant at Barcelona airport as he made a connection flight, the ministry said. The man, who had fought in Syria, was wanted by Belgian police for terrorist crimes and was in transit from Algeria to an unnamed European country.
Spain has arrested 48 people this year in relation to Islamist militant activities, including Tuesday's arrests, and is working to prevent radicalized young Muslims joining armed groups in Iraq or Syria or attacking targets at home.
Recommended Reading :
* Spain arrests 2 ISIL recruiters
* Islamists arrested in Spain eyed attacks on Synagoues