Spain hires Barclays to advise on listing of rescued bank BMN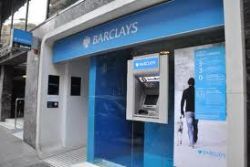 Spain's bank restructuring fund, which oversees the state's holdings in bailed-out lenders, has hired Barclays to advise it on the stock market listing of rescued bank BMN, two sources with knowledge of the matter said on Wednesday.
BMN was one of several lenders that drew on an EU41.3 Bln European aid package for Spain's banking sector in 2012, after it struggled to cope with soured debts during the country's economic downturn, which ended in 2013.
Formed in 2010 as an amalgamation of small regional savings banks, BMN is 65% owned by the government. It got an EU730 Mln capital injection as part of its rescue and had assets of EU44 Bln in 2014.
The state has to list the bank by the end of 2017 to meet the conditions of the rescue.
Barclays will help the restructuring fund, known as FROB, analyse market conditions and find the right window for a listing that might include an initial public offering, the sources said. The mandate is for one year, and can be extended by another, one of the sources added.
FROB declined to comment.
"One window (for the listing) could be right after the summer, and there could be another one at the start of next year, but it will not necessarily come soon, it will depend on the market," the second source said.
The pace of listings and corporate acquisitions in Spain is likely to slow in the run-up to a national election due by the end of this year, bankers say, as investors shy away from possible market volatility.
The vote, which will probably take place in November, is shaping up to be one of the hardest to call in decades, as relatively new parties with a significant share of support look to shake up Spain's established two-party system.
Spain has struggled so far to recover most of the money it pumped into its ailing banks, and has privatised some at a loss.
The government has said its best chance of getting money back may be through Bankia, after it started the sell-down of its controlling stake in that lender last year through the stock market and turned a small profit.
Recommended Reading :
* Spain's bad bank SAREB widens net loss in 2014
* Bank of Spain sees room for more bank sector consolidation