Are you one of the worst drivers in Spain ?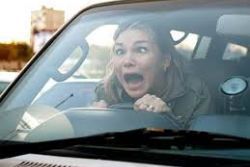 73% of Spanish drivers still retain all of their points, since the introduction of the current system in July 2006.
This 9 year period has enabled the DGT (and a number of Spanish Insurance companies) to gain an in-depth knowledge of the driving habits of the population as a whole.
Unlike the system in the UK, Spanish Licence holders begin with a 'clean sheet' of 12 points, and lose them for each infraction.
Since the launch of the Permit by Points over 7 million drivers have been denounced by some infraction which requires the deduction of points. In these 9 years some 35.5 million points have been deducted, of which 21.6 million were awarded by the DGT directly; 9.07 million by the Town Halls; 1.06 million penalties issued by the Traffic Department of the Basque Government and 3.7 million points by the regional Government of Catalonia.
The observations of the DGT to date are as follows :
·     
Speeding : Although representing the most of all offences, the number of motorists caught speeing is stabilising - In 2014 the number reached 640,996 cases.
However, the 35 to 54 year old age group represented far more infractions awarded than the younger generation (54% as opposed to 20%).
It also concluded that (of the 35 - 54 Year group) Females represented a higher number of offenders than Men.
Alcohol and drugs : The offences for driving under th influence grew from 94'027 in 2006 to 119,345 in 2014 - 141,170 were awarded in 2011 alone.
Mobile phone : As is probably to be expected, the rise in popularity in the smartphone has seen the nmber of infrctions gow from just 94,000 in 2007 to 300,000 in 2013. Between 2013 - 2014 that number doubled.
Typically, drivers between 40 and 55 years old are the worst offenders, with 39% of them being repeat offenders. By province, the wors offenders are in Madrid, Seville, Valencia, Malaga and Murcia.
Seat belts :
The number of infrations has actually fallen from 135'815 in 2007 to 122,822 in 2014 - largely due to several DGT sponsored campaigns.
Recommended Reading :
* Spain's DGT plans compulsory licences for Bikes