Spain sticks to strict budget targets for regions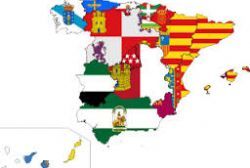 Spain on Wednesday stuck to strict budget targets for the country's 17 regions despite calls from regional government heads for a loosening of the fiscal reins in an election year.
Treasury Minister Cristobel Montoro reiterated in a meeting with regional heads on Wednesday that they must reduce their deficits to a combined 0.7% of the country's GDP this year with the aim of achieving balanced accounts by 2018.
The regions were mainly responsible for Spain missing its budget target at the height of the euro zone debt crisis. The highly devolved regions spend more than they raise in taxes thus requiring big transfers from central government.
Spain has enforced deep spending cuts since 2012 in areas such as education and health, controlled by the regions, to reduce the national deficit
The austerity measures imposed by the ruling People's Party (PP) have been unpopular and helped the rise in popularity of new leftist parties such as Podemos.
The PP has lost significant power at the regional level after suffering its worst local election results in more than 20 years in May, ceding to left-wing coalitions in regions such as the former PP strongholds of Valencia and Castilla-La Mancha.
Montoro's insistence with the new heads of the regions that they must stick to spending targets comes as the government is due to set a 2015 spending limit on Friday in a first step towards settling spending and tax plans for next year.
Spain traditionally announces its budget in September, but PM Mariano Rajoy could bring forward the date in order to get it out the way before a parliamentary election due before the end of the year.
Spain has set its 2015 budget deficit target at 4.2% of GDP this year and 2.8% next year and aims to reach a Europe-agreed target of 0.3% in 2018.
Separately on Wednesday, an independent body that oversees public spending in Spain said the eastern region of Catalonia will almost certainly miss its deficit target this year.
The body, AIRef, estimated wealthy yet indebted Catalonia, the region with the greatest weighting in economic terms, could post a defict of around 2% of output, overshooting its target by a factor of three.
Recommended Reading :
* Spain to hike economic growth forecast next week
* Surge in Spain's left wing municipalities