Spain's 4G rollout not complete until 2018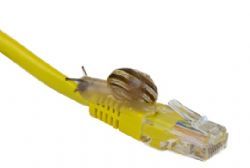 The launch of faster LTE-A 4G services in Spain will take place gradually to avoid disruption of digital TV services and will not be complete until March 2018, according to the agency in charge of monitoring its deployment. The 800 MHz band frequencies previously used by digital terrestrial TV (DTT) were released for 4G use from April, and the new mobile transmissions will need careful monitoring as they are switched on, the llega800 agency said.
Spain's 3 operators paid out EU1.6 Bln 4 years ago for the corresponding licences. Mobile services over the 800 MHz band have a greater range and can penetrate buildings better than the higher 2,600 MHz and 1,800 MHz frequencies and may also be combined with these to deliver download speeds of 300 Mbps.
Activation of the new frequencies is subject to both national and EU mandated quality requirements, including the impact on other digital services. The Spanish government has warned Telefonica, Vodafone and Orange that DTT signals could be affected by 800 MHz services and that they will have to pay for any related actions, including the installation of new base stations, filters or controllers where needed.
Llega800 operates an free online portal where DTT viewers can report disruptions to TV services and request an investigation.
Recommended Reading :
* Telefonica to triple Spain's ADSL speeds before Summer
* Spain's fibre plan could be delayed until Q4