End of EU roaming charges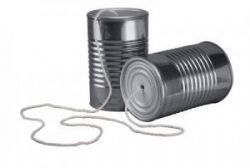 For many of us, owning a mobile phone has become part of everyday life. Leaving the house without first checking you have your phone is unthinkable for many people. Even at home many people's phones are carefully poised on the armchair of the sofa, ready to intercept text messages, phone calls and even tweets or Facebook updates.
No wonder, then, that so many of us take our phones abroad where we can not only stay in contact with friends and family but also gloat over our hotel room, beach view or our third cocktail before lunchtime.
However anyone that has tried to actually use their phone for its intended purpose overseas will likely have returned to an eye-watering bill. This is especially so for data-intensive activities like surfing the web or uploading photos to Instagram. That £15 album you just downloaded from iTunes could end up costing you many times that in roaming data charges.
If you're one of the many people who admit to being surgically-attached to your phone then good news is on the horizon. Agreement has finally been reached after years of discussion to eliminate excessive mobile phone roaming charges within the EU.
This means that it will be almost as cheap to send a text in Tenerife or Facetime in Fuengirola as it is back home. Of course it's not just tourists that will benefit from such a change of policy; business travellers for whom constant communication is essential will also benefit from lower tariffs.
Note, however, that the news isn't entirely good. Firstly note that we said it would be "almost as cheap". The reason for this is that while excessive charges will be outlawed for roaming, operators will still be permitted to add a small surcharge to domestic rates for roaming. Agreed sums amount to roughly one pence per text, three pence per minute of talk time and a similar sum per megabyte of data.
That said, the costs for heavy phone users will still be considerably less than they are right now.
Furthermore it is important to mention that these changes are still some way off final implementation. There is still "a lot of work" to do claims the Vice President of the Digital Single Market. The policy is slated to come into action from June 2017 due to the changes necessary.
This means that most travellers still have two summer holidays to come where they will have to curb their mobile obsession – or foot the bill.
If you're heavy phone user for now your options are limited. Try contacting your network to see if a "roaming package" can be bolted on to your tariff to make international calls cheaper and wherever possible try to use free wifi in your hotel rather than relying solely on the mobile network in your destination country.
Recommended Reading :
* Orange Spain launches hliday pre-paid SIM
* Consumers threaten legal action aginst Movistar Spain