1 Dead, 6 Injured in Spanish Balloon Accident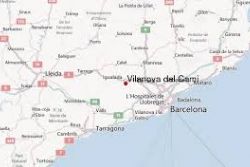 One person was killed and six were injured, one of them seriously, in a hot-air balloon accident in the northeastern Spanish town of Vilanova del Cami at the European Balloon Festival.
According to the local fire department, the balloon's 51-year-old pilot died and the other six people were riding in the balloon which, apparently, crashed while trying to land.
One of the passengers was seriously injured and taken by helicopter to the Bellvitge hospital, while four other people were taken to the Igualada hospital and one was given first aid at the scene and did not require hospitalization.
The balloon was only two years old and had certified as flightworthy, while weather conditions were "very good," according to organizers with the annual European Balloon Festival, which attracts some 25,000 visitors each year.
The pilot was participating in the festival for the first time, but he had a valid flight license for operating the balloon and a commercial pilot's license, with more than 100 hours of flight experience.
Although the cause of the accident is still under investigation, the crash occurred upon landing when the balloon's basket bumped into a fence separating two fields.
The European Balloon Festival organization said that - until now - in the 19 editions of the festival there had never been a single accident and that balloons are one of the "safest" known modes of transport, with a very small number of mishaps.