Spain to Allocate 11-12% of Total Eurogroup's Aid to Greece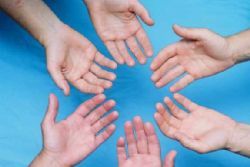 Spain will allocate 11 - 12% of its total aid budget to Greece, if the 3rd rescue plan for the Greek economy is finally approved, Spanish PM Mariano Rajoy said at a press conference on Monday.
Rajoy referred to the agreements reached at talks between the leaders of the Eurogroup as "reasonable" and "balanced," and said that in the framework of the European Stability Mechanism (ESM) "the relevant part of Spain will be from 11 to 12%."
The assistance program agreed on will provide for the allocation of some EU86 bln over the course of 3 years.
Rajoy also noted that the Greek parliament should adopt four laws, as stipulated by the lenders, before the start of the aid plan.
"We must achieve the maximum, and the maximum is that we came to an agreement," Rajoy said, reminding that "the key issue" is the implementation of the obligations by all parties, which will then "lead to economic growth and job creation."
Rajoy stated that the preservation of Greece in the Eurozone is "good news," and added that the "majority wants to be in the Eurozone, and no one wants to leave it."
According to Rajoy, European countries "have shown their solidarity with Greece, providing it with the aid which amounts to 90% of its GDP."
Rajoy, however, criticized Greece for holding a referendum on a bailout deal, which provoked an atmosphere of "distrust" in the EU.
An agreement on the 3rd Greek bailout deal was announced on Monday after 17 hours of talks between European leaders who had met in Brussels on Sunday. By Wednesday, Greece is expected to pass the reforms recommended by its creditors, to allow the country to stay in the currency union.
Recommended Reading :
* Spain's PM says Grece deal 'strenghtens Euro'
* Greek exit could send message Euro is reversible : Rajoy