Rajoy insists on 'stay-the-course' plan to win Spanish re-election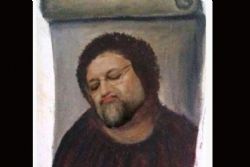 After Spain's ruling conservatives were clobbered in local elections in May, party colleagues of PM Mariano Rajoy suggested he not run for re-election later this year.
"You are the one who should worry the most about the vote results," one top party official warned Rajoy at a crisis meeting on May 25th, according to two officials in the room.
The day earlier, candidates from anti-establishment parties Podemos and Ciudadanos had taken hundreds of local council seats away from Rajoy's People's Party across the country. The two upstarts are expected to do at least as well in the year-end national vote.
The results highlighted what many in Rajoy's party had been telling the premier for months: the political perils of the austerity-focused agendas that many governments have embarked upon during Europe's recent debt crisis had now reached Spain.
Despite improving growth, the country's austerity-driven economic recovery has not translated into a secure job market. Nearly a quarter of the workforce is unemployed. Voters are furious.
At the meeting, party lieutenants urged Rajoy to make changes both at government and party levels and pay more attention to social welfare policies that impoverished Spaniards were clamouring for. The premier promised to act.
Two months later, however, little has changed.
The PP put forward younger faces to speak for it and modernised its logo. The government took limited steps to soften some of its austerity policies - partly reversing earlier tax hikes, restoring a fraction of civil service perks that were cut in 2012 and passing measures that slightly reduced energy bills.
But the electoral message remains unaltered, as is the party's top brass. A cabinet reshuffle, mooted by Rajoy himself, never took place.
Instead, as in 2004 and 2008 when he successfully quelled previous internal rebellion in the party, Rajoy is sticking to the stay-the course approach that helped him rise from a provincial land registry clerk to the top of Spain's politics.
Spain has gone even further than Portugal, Ireland, Italy and Greece - fellow euro zone countries hard hit by the financial crisis - to impose cuts to wages, pensions and social spending over the past four years.
The recipe has ostensibly worked: today, Spanish exports are growing again, fuelling economic growth and giving Rajoy a justification for not embracing policy changes his party colleagues are seeking.
"NO PUNCH"
Yet the perseverance the premier built his reputation on comes with high risks this time.
A poll released last week showed that Rajoy had lost support from 40% of the 11 million people who voted for him in the 2011 general election.
Leandro Fernando, a pensioner from the eastern city of Valencia who has been a sympathiser of the PP since 1983, said he was highly disappointed by the party's policies and he was not sure he would vote for the PP this time around.
"Rajoy has no punch," he said. "Under him, we've moved too far apart from our core political program."
Adding to economic troubles are broader political and cultural problems facing the People's Party.
A number of party officials are facing corruption investigations. Rajoy last year passed two anti-corruption laws targeting party financing and conflicts of interest in government roles.
He also urged Spaniards to have faith in his and other politicians' honesty as he came under fire for failing to take quick action against party members or ministers who appeared to have links with a kickback scheme.
In European elections last year, and again in the local elections in May, voters delivered their verdict: the party suffered its worst results in more than 20 years.
"I WON'T VOTE FOR THIS PP"
Jose Maria Aznar, former PM and honorary chairman of the party, last month levelled unusually sharp criticism towards Rajoy in an interview with conservative newspaper ABC.
"There are no safe votes (for the PP), not even mine," Aznar was quoted as saying in the interview.
"If voters say twice 'I won't vote for this PP' and there is no overhaul, then there is no guarantee that on the 3rd occasion they won't say no again, this time in a general election," he said.
Since the May elections, the far-left Podemos and business-friendly Ciudadanos have been gaining ground. Each is expected to take between 15 - 20% of the vote in the general election.
That would prevent the PP from winning a new outright majority, likely forcing the creation of a coalition government for the first time in 40 years in Spain and with unforeseen consequences on policy.
Narciso Michavila, head of GAD3 polling firm, says Rajoy faces an uphill battle luring back all the voters who defected in recent elections.
The most effective way to convince voters is to focus on a "social recovery", he said. Even so, Michavila said it might be too late for the conservative party to claw back lost ground.
"There is no doubt that (the recovery) is a necessary condition," Michavila said. "Now, the question stands of whether it will be a sufficient condition."
Recommended Reading :
* Rajoy confirms no early General Election for Spain
* Surge in Spain's left wing municipalities