Spain activates first 4G services over 800 MHz band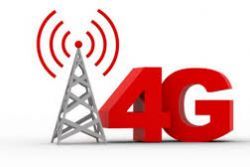 Spain has activated the first 4G base stations using the 800 MHz band to provide faster LTE-A 4G services in cities such as Ourense, Alicante, Murcia, Huelva and Tarragona.
The move comes around four months after the country's second major DTT migration was completed on 31 March, when the 800 MHz band frequencies previously used by DTT channels were finally released for 4G deployment some four years after Telefonica, Vodafone and Orange paid out EUR 1.6 billion for the corresponding licenses.
The agency in charge of monitoring its deployment – llega800 – expects around 1,000 buildings to be affected by interference for each node installed, which is why the new services are being rolled out progressively. Last week the agency predicted that the process won't be completed until March 2018.
Mobile services over the 800 MHz band have a greater range and can penetrate buildings better than the higher 2,600 MHz and 1,800 MHz frequencies and may also be combined with these to deliver download speeds of up to 300 Mbps. Spain's industry ministry last year ran a three-month trial of 4G over the 800 MHz band in the city of Zamora.
Recommended Reading :
* Spain's 4g rollout not complete until 2018
* Spain doubles fibreoptic lines from 2014-2015