Spain sees unemployment fall to 3-Year low end Q2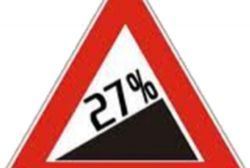 The unemployment level in Spain by the end of Q2 has now fallen to it's lowert level in over 3 years.
However, unemployment still remains a problem, with the 22.4% figure still being the highest in Europe - with the exception of Greece.
Spain's rate of unemployment has not fallen below the 20% mark since Q2 of 2008, and only started to show signs of improvement since pulling away from a second crippling recession in 2013.
Just over 400,000 jobs were created during the second quarter of the year period as hiring for the traditionally busy Summer season got underway.
Despite the fall in jobless numbers, many Spaniards say they are yet to feel the benefits of this recovery. Wages in some sectors have dropped and many of the new jobs are temporary.
Recommended Reading :
* Spain services growth slows in June - but so does unemployment
* Spain sees unemployment fall for 5th straight month