Spain worse place in Europe for Brits being scammed : Report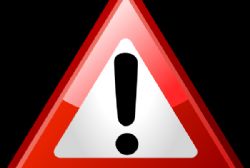 Anyone who has been a victim of crime on holiday will know it is horrible.
Certain cities have gained a bad reputation over the years for pickpockets, rip off cabs and muggings.
However a recent survey has found that when it comes to Brits being scammed whilst abroad Spain was shown in a less than favourable light. The report by a financial comparison website surveyed 2,000 British travellers who had been to Europe in the past month.
The report concluded that 21.5% of all respondents had fallen prey to a scam whilst travelling in Span.
Where are you most likely to get conned ?
Spain – 21.5%
France – 14.8%
Italy – 10.2%
Turkey – 8.4%
Austria – 8.1%
Greece – 7.5%
Belgium – 7%
UK – 5.4%
Armenia – 4.4%
Cyprus – 4.4%
Almost 15% said they had been targeted in France while 10% said they had been conned in Italy.
Overpriced taxis were the most common scam, with 37% admitting they had been overcharged.
23% of those surveyed had been pickpocketed while on holiday.
The safest places to visit were Armenia and Cyprus.
Recommended Reading :
* Study into Spain's Taxi fares
* Spain receives 29.2 Mln Int'l tourists until June