No Cause for Alarm as Oil Prices Skyrocket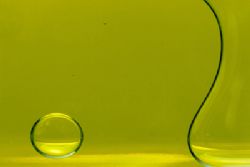 Global oil prices have rocketed in the last 12 months and are set to continue this trend as production shortages take hold.
However, motorists needn't worry as we're referring to olive oil, not the gloopy black gold of barons and dynasties the world over.
In 2014, Spain and Italy, the world's TWO largest producers of olive oil, released early warnings of shortages in the olive oil markets for 2015.
Spain suffered from extreme heat and drought affecting plantations across the nations, whilst Italy was devastated by insect infestation and bacterial infections, most notably in Puglia.
Spain and Italy produce a combined total of more than 70% of all olive oil in the world.
Interestingly, both Greece and Tunisia have experienced increases in harvests. Greece recorded 127% growth, whilst Tunisia reached 300% compared to the previous year's figures, but the increased yields were not enough to shore up supply.
Exports of olive oil from Tunisia have mostly flowed into Italy and Spain as a result of the crisis.
Business intelligence outfit, Euromonitor, have said extra virgin olive prices have increased by as much as 10% since the 2013/2014 harvests due to an approximate 12% deficit in supply.
Brit trade journal, The Grocer, has reported that the average cost a litre of extra virgin olive oil in December 2014 was £6.32, whereas in July 2015 that price had risen to £6.95 a litre and will likely continue to rise.
Spanish olive oil prices are at their highest since 2006 reaching $4,272 a tonne (approx. £2,700) with no signs of the situation being alleviated anytime soon.
Spanish production of olive oil although high, has been declining on average, year on year. Extreme summers and drought are affecting olive groves across the country.
Summer temperatures for Spain in 2015 have already broken all previous records following a successsion of heatwaves being blown in from the Sahara desert.
Olive harvests in Spain are due to begin from September, yet early indications suggest this year's harvest will result in further shortages of olive oil in 2016.
Recommended Reading :
* Spain's Repsol Q1 adjusted profit jumps 74%
* Spain regulator probes petrol pump pricing